Branded Online Retail Mailing Bags
When it comes to creating your online retail bags, we recognise that multi-channel retailers want to offer a consistent brand message and maintain high-quality packaging, no matter how the customer shops with you. Alongside supplying the very best printed mailing bags, we also want to give you an opportunity to improve your business, save money and leave a lasting impression with your customers.
Online retail bags are a great resource when making that first impression for a start-up business. Why not call our team to talk through the range of options for your specific products, ensuring your brand stands out from the crowd when your customer receives their order. A printed mailing bag adds to the customer experience and helps you establish any new branding, providing communication of your values and overall look and feel.
Why use a personalised online retail bag rather than plain packaging?
The mailing bag will be designed specifically for your product size requirements
It will bring consistency to the shopping experience for your customers with unique, bespoke, and eye-catching graphics
Continues to develop your brand personality connecting the positive feelings when a customer opens their order with your brands quality and style
Looks professional
Can communicate important information about your company that helps with the customers' journey.
Our most popular online retail bags
Many customers choose a selection of sizes for their printed retail bags to match their products, but for those wanting a one size fits all approach we recommend:
12" x 16" + 2" (305mm x 420mm + 50mm)
Perfect for clothing items
Fits A4 Documents
White Mailing Bag with a 2/3 colour logo or image
Why get my online retail bags from Printedmailingbags.co.uk?
Our team are known for leading the way in the UK supplying businesses both large and small. Our customers return to us time and time again. Each member of our dedicated sales team is trained to provide the best possible solution for you, by understanding your specific personalised mailing needs and working with you to create something great.
Bespoke Printed Postage Bag Ideal for Online Retail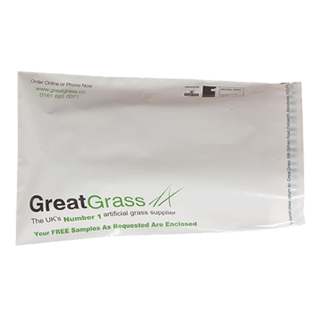 Blue and White Printed Online Retail Bag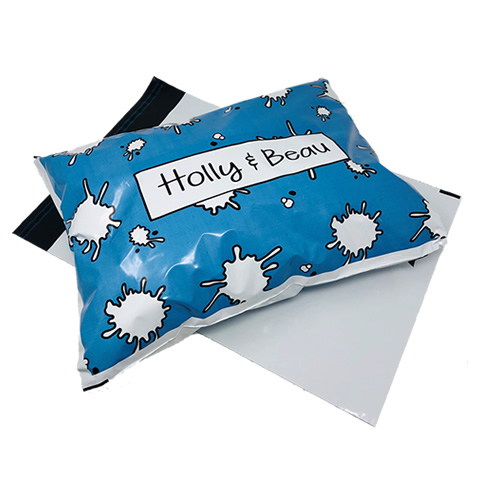 White Customised Printed Online Retail Bag
Black and White Mailing Bag with Bold Branding