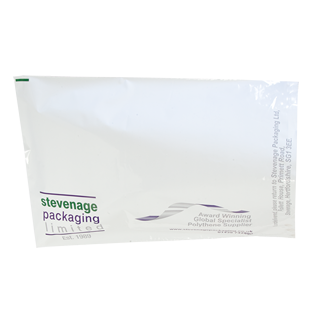 Royal Mail Guidelines
Prior to 2013, Royal Mail guidelines set out that parcels were classified on the basis of weight only. Since then parcels are both measured and weighed before being classified. Prices were also updated back on 31st March 2014, though he classification remained the same.
All parcels to be posted are classified as either small, medium or large based on both their weight and dimensions with the cost of postage calculated accordingly.
The following size and weight guide should help you calculate your postage and help you to avoid any unexpected costs.
Royal Mail Size & Weight Allowances - UK
Format

Max.
Length

Max.
Width

Max.
Thickness

Max.
Weight

Examples

Letter

24cm

16.5cm

0.5cm

100g

Standard letter, greeting card, postcard

Large Letter

35.3cm

25cm

2.5cm

750g

Small books, magazines, CDs & DVDs

Small parcel
(option 1)

45cm

35cm

8cm

2kg

Large books, items of clothing, toys and gifts

Small parcel
(option 2)

35cm

25cm

16cm

2kg

Books, DVD boxsets, clothing, toys and gifts

Medium parcel

61cm

46cm

46cm

20kg

Larger items of clothing, footwear, household appliances
Large Parcels:
Any parcel exceeding just one of the maximum allowed limits for a medium parcel will be considered a large parcel.
Exceptions:
Rolled and cylinder shaped parcels that measure up to 45cm in length and 8cm in diameter and do not exceed 2kg can be sent as small parcels. For larger rolled and cylindrical parcels, the length of the item plus twice the diameter must not exceed 104cm, with the greatest dimension being no more than 90cm.
Royal Mail Postage Costs
Royal Mail 1st Class

Royal Mail 2nd Class

Small Parcels

Medium Parcels

Small Parcels

Medium Parcels

up to 1kg

£3.20

£5.65

£2.80

£5.20

up to 2kg

£5.45

£8.90

£3.80

£8.00

up to 5kg

-

£15.85

-

£13.75

up to 10kg

-

£21.90

-

£20.25

up to 20kg

-

£33.40

-

£28.55

Inclusive compensation

£20.00

£20.00

£20.00

£20.00
Large Parcels:
Any large parcel cannot be sent via standard Royal Mail services but will require a courier service, such as Royal Mail partner Parcelforce Worldwide. These services will, as standard, incur a greater cost than regular post, but they provide tracking and can guarantee delivery by a particular time.
Posted on 20th Jun 2016