Printed Postage Bags
Any business that needs to mail out products, documents and promotional materials can benefit from sending out bespoke printed postage bags. Not only do they enhance your brand with the receipient but they also shout about your organisation every step of the journey.
By creating your own printed mailing bags rather than using an off the shelf solution, you can create the perfect mailing bag to suit your contents rather than compromise with a size, shape and look that fails to represent your brands look, feel and quality.
All of our printed postage bags are created based on your specifications using material where most if not all of the manufactuering process happens here in the UK. (Have you ever wondered how plastic film for carrier, mailing and packaging is made? ) We can create mailing bags from Plastic, Paper or Luxury Art Board in an amazing array of colours with features that include security strips and carry handles.
In order for your printed mailing bags to actively reflect your brand and company identity the printing process either uses flexographic solid ink colours know as spot printing or CMYK print.
If you're looking for extra security options including tamper evident bags or opaque black bags for confidential contents then our team will ensure that each and every bag meets your requirements.
All of our plastic mailing bags are made from a strong and durable polythene that provides excellent tear resistance ensuring your bags content remain secure through the postal system.
How to order your printed postage bags
You may know exactly what you need so you can use our bag builder and we'll provide a quote in minutes for you. However if you're not really sure what you need, that's absolutely fine. Our expert team have years of experience, guiding customers through the process with ease and simplicity. Either use our bag builder with the information you have or give our team a call on 01438 742890 they will walk you through everything from design (we can help with this if required) to delivery.
Repeating Logo Printed Mailing Bag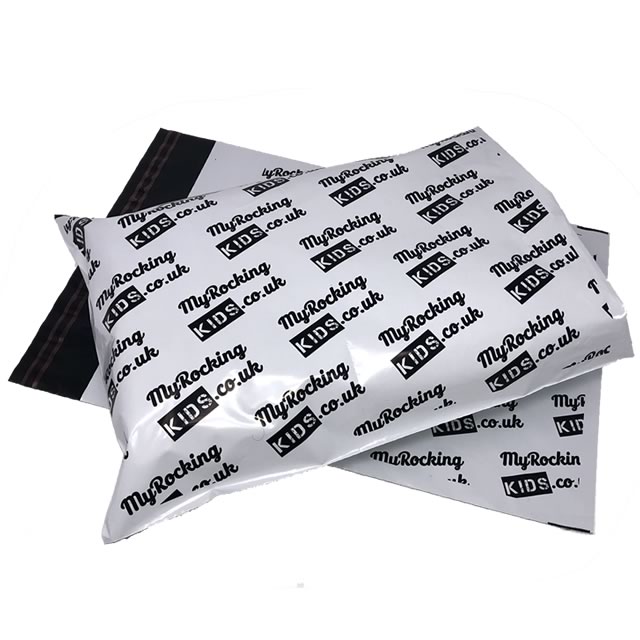 Blue Printed Mailing Bag
Mailing Bag with Address Feature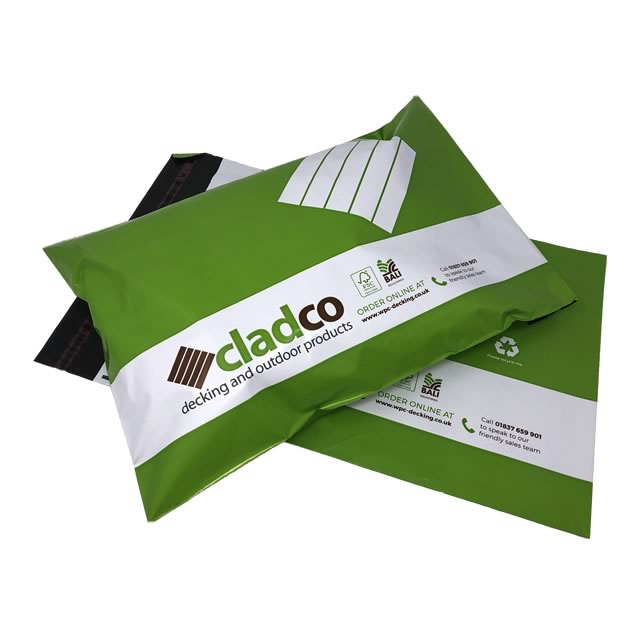 Pink Mailing Bag