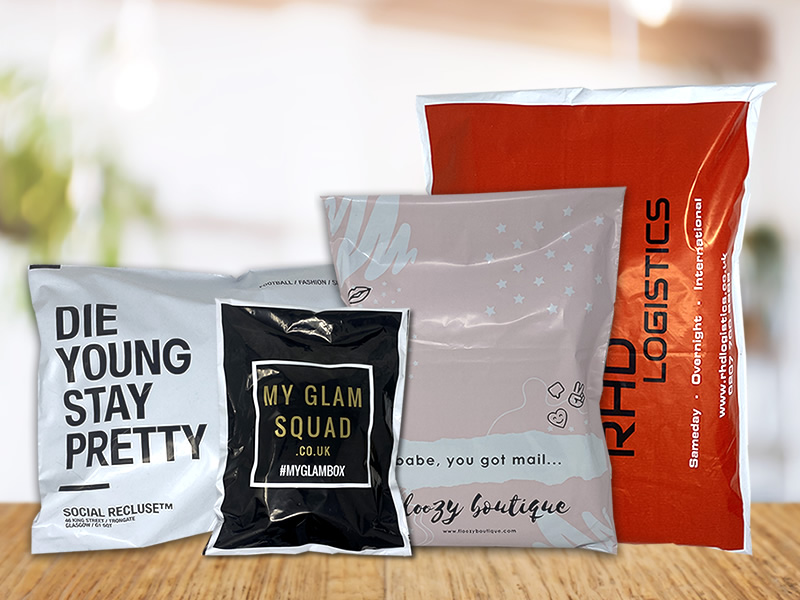 Top 5 Printed Mailing Bag Colour Combinations
Here at Printed Mail Bags, we work with 1000's of fantastic designs and colours every year, but some colour combinations are more popular than others. Here we countdown the top 5 printed mailing bag colour combinations:
At Number 5
We have Red, Black and White Mailing Bags
This colour combination stands out from the crowd, universally these are the first colours that humans see as important. Black and white sit as opposites with similar meanings across many different cultures. Red sits as a stark contrast between them and is used to grab our attention as we're taught from a very young age that red means stop, look, pay attention. Mailing bags using this colour combination are hard to miss and shout about the brand they advertise.
At Number 4
We have Gold and White
This is a classy colour combination, often discreet and sophisticated. Often used by jewellery and high-end fashion brands, this catches the eye and oozes quality. Gold really shines against a white backdrop and can be printed in top-quality metallic ink. Lots of brands are now ordering tissue in the same colour combination to accompany their printed mailing bags.
At Number 3
We have Pink, Black & White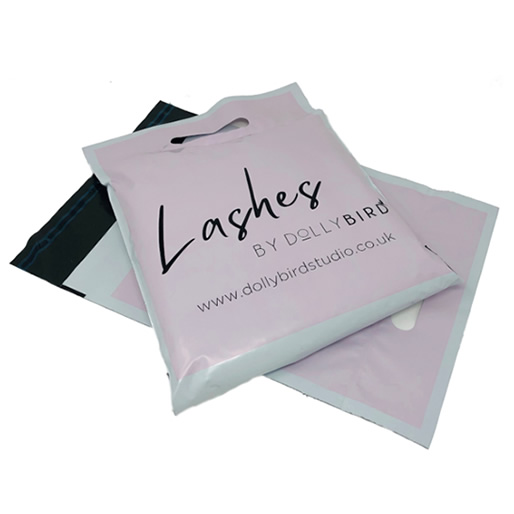 Popular with beauty and fashion brands, we've seen lots of pinks, teamed with black and white in our mailing bag designs flowing through our machines this past year. Pink shows femininity, romance and playfulness, from bright cerise to a gentler dusky pink, this is a colour combination that stands out as a trend not likely to disappear anytime soon.
At Number 2
We have Black and Gold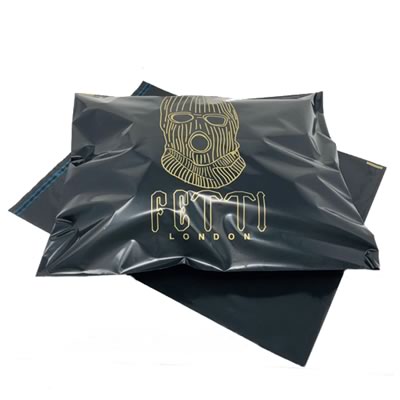 This elegant combination works for so many brands. Lots of luxury brands feature this simple combination. In gloss or matt, black and gold mailing bags shout of exclusivity, power and success, it's a colour combination that is loved by both retailers and customers alike.
At Number 1
We have black and white
The black and white colour combination can be subtle and understated or it can scream out loud. It can be bold with a large logo and imagery or it can be delicate with simple logos and tag lines, but it always looks great and can often be both economical to print, but daring in design. We still see a number of luxury or aspirational brands use black and white, this combination is always a winner.
Posted on 7th Jan 2021